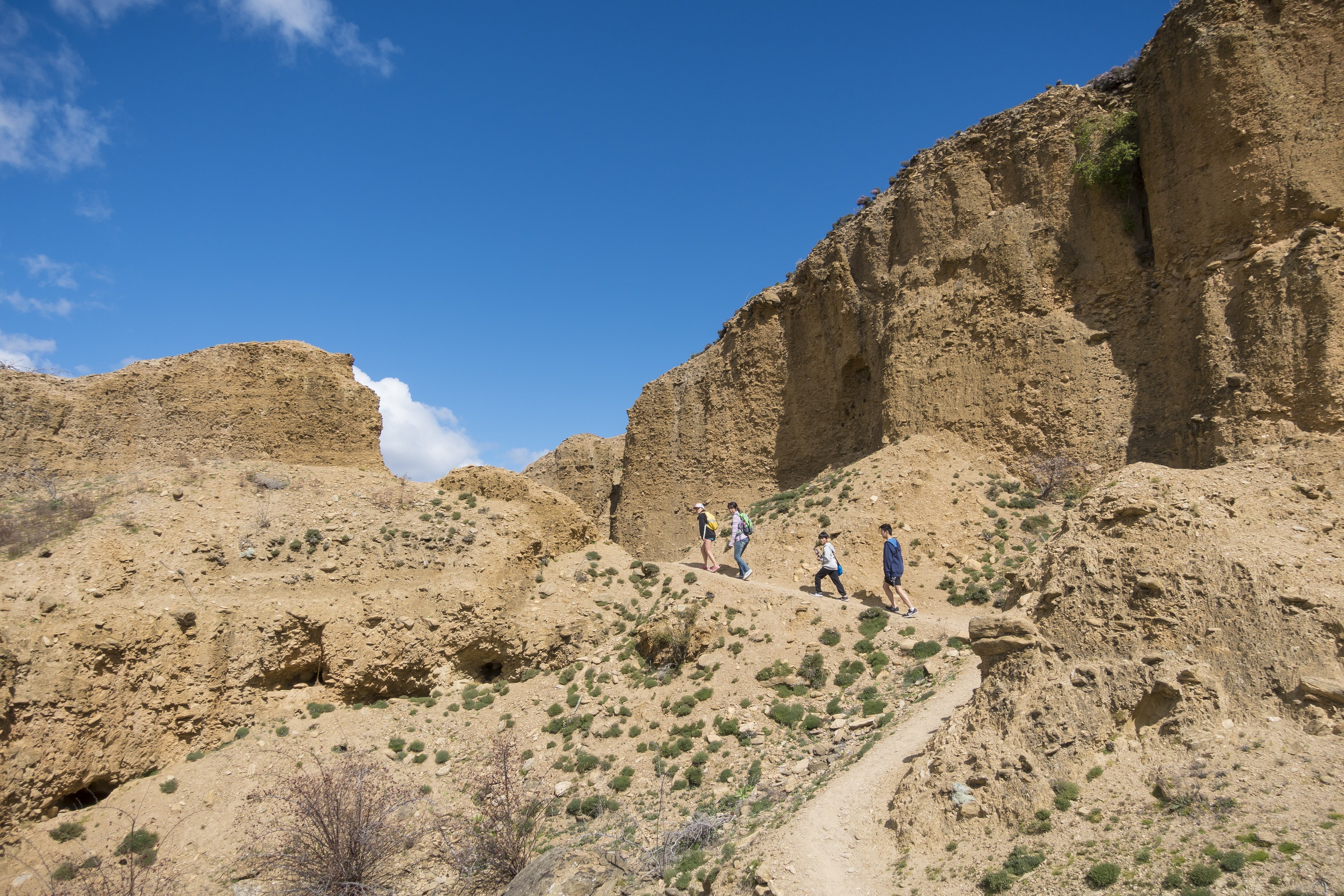 Bannockburn Sluicings
The sliced hillsides and stark landscape of Bannockburn Sluicings and nearby Stewart Town offer dramatic perspectives and much evidence of Otago gold miners' workings, which spanned some 50 years from the early 1860s.

Bannockburn Sluicings Historic Reserve is adjacent to the town of Bannockburn, across the Kawarau River from Cromwell; the car park is on Felton Road. A well marked two-hour round walk takes you past the main points of interest and provides explanatory information panels. Take a torch to explore tunnels and stick to the track; there are mine shafts in this reserve.

The walk up to Stewart Town passes numerous tunnels. Water for sluicing was in short supply and tunnels offered an alternative for locating gold. There is a rock shelter and stone-lined dam with a network of water races coming to and fro. There are great views across Cromwell and Bailey's Gully from Menzies Terrace.

Stewart Town is named after David Stewart, who along with John Menzies built the Long Gully race during the 1860s. Here there are remains of mud-brick buildings, old water races, dams and an ancient orchard.

Further on there are mine shafts; a stone-lined water race; a blacksmith's, which was in much demand for fashioning the iron fluming that kept the pipes water-tight; and tailing deposits.

There is an optional 10-minute excursion across Pipeclay Creek from the main walk that passes a tunnel entrance, dam and rock-lined tail race.

Today the Bannockburn area enjoys a flourishing viticulture industry and Bannockburn township still has some buildings from the original mining settlement, including Stewart's Store, a hotel, post office and dwellings.

North of the town in the Bannockburn Creek area, coal was once extensively mined to supply fuel for gold dredges on the Kawarau and Clutha rivers.
After your walk amongst the Sluicings drive over to Carrick Winery and Restaurant for lunch. This is a really great spot to indulge in tasting their wines, I love the Riesling, dining from the seasonal menu and enjoying the view.