The contrast of old and new meet again in this spacious dining area, with the original doors up-cycled as counter-detailing, rustic wooden tables, sideboards and chairs perfectly complimented by contemporary furnishings and décor.
An open fireplace provides the perfect spot to enjoy an extended meal with friends, or choose one of the more intimate tables for a more romantic ambience.
When the weather agrees, an outdoor courtyard with a shade sail is ideal for open-air dining.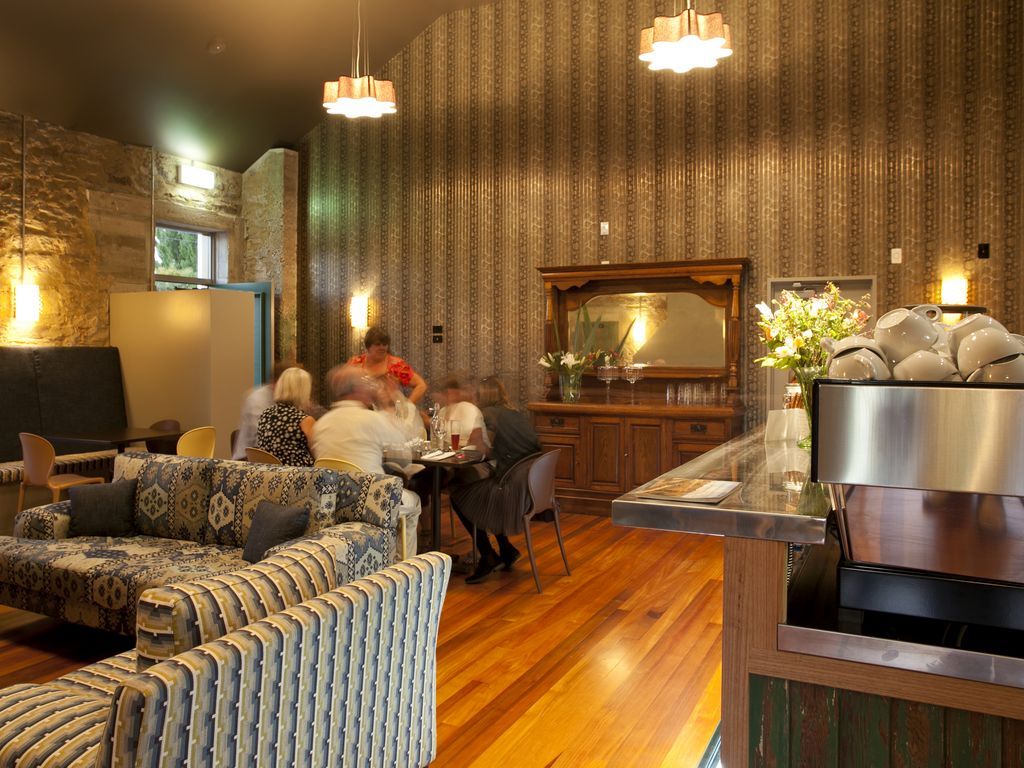 Summer restaurant hours
Labour weekend - end of April.
Open 10 am through to 8-8.30pm.
Dinner reservations are advised. Please contact us to make your dinner reservations.
Winter restaurant hours
May and September until Labour weekend
Thursday - Monday: 10am - 4pm
Tuesday and Wednesday: Closed
Dinner is Friday through to Sunday. (Please always confirm we are open as we often have private functions in the winter season.)
We are closed after Queen's Birthday weekend (June) until late August for our winter break.
We have been awarded a New Zealand Beef and Lamb "Plate" for 2019, joining Plates from 2017 and 2018, with our Beef and Lamb dishes on our Menu